Mission Statement
Expressway is committed to providing an outstanding customer experience, to be a great place to work, and a thoughtful steward in our community. At Expressway we drive growth and customer satisfaction with our World-Class transportation services. We will passionately promote ethics and professionalism within our industry while enhancing our own competitive advantage.
Vision Statement
Being a leader in the multi-modal transportation industry by focusing on customers, our people, innovation and communication in logistical transportation solutions.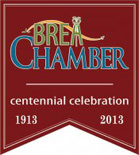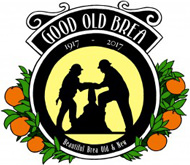 How Freight Forwarders Improve Supply Chain Efficiency
Expressway Transportation prides itself on being one of the most sought-after freight forwarders in the country. As one-stop freight forwarders, we put individuals and businesses of all sizes in touch with truckers and carriers to meet their transportation needs. We are experts in the field of supply chain management and know exactly how to keep your shipments running smoothly and efficiently.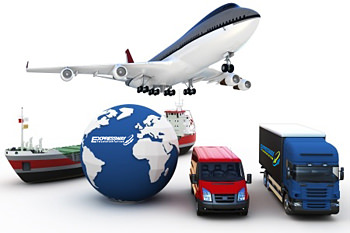 When you need goods transported anywhere in the country, we are there to make sure it is a quick and seamless transaction that does not leave you stressed. With our world-class services and our decades of experience, we bring you a vast network of truckers that you can be sure will do their job perfectly. To learn more about freight forwarders and what we can do for you, call now at (800) 822-4196. You can also contact us online to request a freight quote or learn more about freight rates for any shipping service.
What are Freight Forwarders?
To many, it is still unclear exactly what freight forwarders are. Basically, they are licensed brokers or agents who arrange shipments on behalf of companies in addition to providing transportation insurances for your cargo and other additional risk assessments and management. They can help get a product from the manufacturing site to the market. They can also assist in transportation of almost any kind of machinery, construction equipment, agricultural products, and other large and heavy objects.
Of course, freight forwarders are not limited to heavy hauls alone. They also manage smaller, lighter loads that need to be moved across the United States. A broker or forwarder does not move any goods themselves. Instead, they maintain contracts with trusted carriers who handle the pick-up, transportation, and drop-off.
Freight forwarders can also move cargo through the use of ships, railways, and airplanes depending on the destination and convenience. This can even involve using several carrier types for a single shipment as well. While many brokers only handle domestic deliveries, freight forwarders are often are experts at processing and handling customs documentation and other legal formalities involved in international deliveries.
The Benefits of Freight Forwarders
There are several advantages that come with selecting reliable freight forwarders to transport your cargo. Here is a look at why working with a freight forwarder can be a god choice for your business: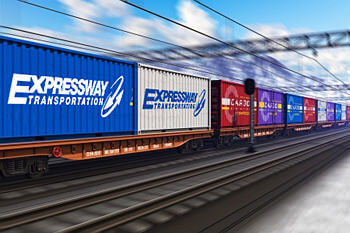 They can advise you on the best way to ship your cargo. From the mode of transport to the freight rates, brokers will know all the trade secrets to get your goods to their destination as efficiently as possible.
Many freight forwarders will handle things like insurance, documentation, and shipping formalities. This eases the burden on you as they take on these responsibilities.
They ensure safe transit of your cargo, while providing you with dock receipts, warehouse receipts, bills of lading, certificates of origin, insurance certificates, inspection certificates, and any special customs certifications.
They have the power to negotiate the very best rates for you and your company. This can save you thousands of dollars annually and make shipping less stressful for you.
When you hire freight forwarders, their years of expertise will be at your disposal. They can assist you with trade secrets, tips, and tricks that most people are unaware of.
Expressway Transportation: Freight Forwarders You Can Rely On
By using experienced and hard-working freight forwarders like Expressway Transportation, you can ensure that your shipments reach their destination on time. This keeps your supply chain in check and keeps everything running as smoothly as possible.
At Expressway Transportation, we have years of experience that allow us to keep your supply chain running efficiently, without the burden of delays or damaged and lost goods. To put your cargo in the hands of someone you can trust, call us today. To request a freight quote or learn more about us, call now at (800) 822-4196.