Mission Statement
Expressway is committed to providing an outstanding customer experience, to be a great place to work, and a thoughtful steward in our community. At Expressway we drive growth and customer satisfaction with our World-Class transportation services. We will passionately promote ethics and professionalism within our industry while enhancing our own competitive advantage.
Vision Statement
Being a leader in the multi-modal transportation industry by focusing on customers, our people, innovation and communication in logistical transportation solutions.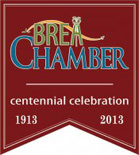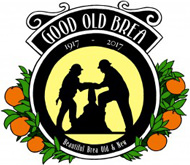 Comparing Freight Trucking Companies to Find the Best One
Choosing between freight trucking companies is no easy task. Some companies will promise you a wide range of additional services while others claim to give you low rates. However, choosing the best option can be complicated. When choosing between freight trucking companies, freight forwarders, and other transportation options, it is always best to do a little research about each potential company before you make your choice. This will help you to choose which one is right for you.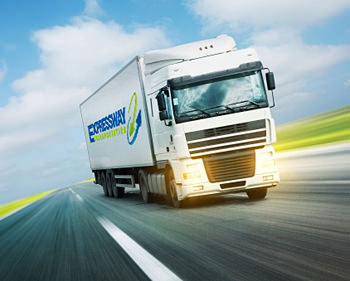 At Expressway Transportation, we have over 20 years of experience in freight forwarding. That is more than many of the newer freight trucking companies that have appeared in recent times. Those years of experience give us access to a vast and intricate network of trucks and transportation providers across the country. It also means that we are in touch with companies who can provide almost any kind of rig or transportation service you need. We recommend that you contact Transportation Intermediaries Association for our references.
To learn more about choosing the right freight trucking companies or for any of your transportation needs, call us today at (800) 822-4196 or complete our online form to request freight rates for any service.
Factors to Consider When Comparing Freight Trucking Companies
Before you choose between the many different freight trucking companies available to you, you need to know what to look for. Here are some things that you should consider before making this important decision:
General Information: You want to do your research about the freight trucking companies and the kind of services they can provide in general. For example, find out if they are a full-service company and what additional transportation services and benefits they can provide for you. Also, finding out how much they can carry, which cities they provide access to, and how they communicate with the rigs on the road will go a long way in helping you make a decision.
Capacity: You should ask in detail about how much freight a carrier can haul on a regular basis, and what types of trailers and trucks they can provide. Not all freight trucking companies can provide storage accommodation, warehousing, and specialized equipment to get your cargo to its destination, but these services can be very useful in some circumstances.
Freight Rates: When communicating with various freight trucking companies, you will want to ask for an accurate quote to transport your cargo. Some companies will only provide an estimate, but it is always best to request a complete quote. This will be much closer to the final price without extra fees or unexpected charges. You may also want to ask for a breakdown of costs including fuel charges, storage charges, and charges for other special services, as this will help you understand where your money is going.
Transit Time: If possible, find out how long the freight forwarder generally takes to make a standard delivery, and inquire about the percentage of deliveries they make on time.
Insurance: You will also want to ask about the insurance coverage that the company will provide and what they do in case of damaged or lost goods. This will help ensure your shipments are protected.
References: When you contact possible freight companies, you should ask for some references if possible. Previous clients will give you a much better idea of what to expect from the company, and what drawbacks they may have.
What Freight Trucking Companies Need From You
After you have established what the freight trucking companies can do for you, be sure to ask them what information they require about you and your business. All of them will ask for general information such as contact numbers and addresses, but you will also need to provide specific information about your cargo. Details like freight weight, dimensions, and density are vital information. At Expressway, we have convenient calculators to determine all of these important values.
After that, you will need to specify any information regarding the handling of your cargo, such as specialized equipment that you may need, and warehousing facilities that you might want to opt for. The more accurate the details that you provide to the freight companies, the more smooth and easy the transaction will be.
Looking for Freight Trucking Companies? Choose Expressway for Transportation
When it comes to choosing the perfect freight trucking companies, freight forwarders, or other transportation companies, considering the above factors and weighing the pros and cons will help make the decision a little easier.
At Expressway, we pride ourselves on providing world-class services at low rates. Additionally, we offer the best in customer service for each customer and every shipment. This ensures that your shipment will be handled as promised and removes the hassles of cross country or overseas shipping from you, allowing you to return to the everyday aspects of growing your business. To learn more about the Expressway advantage, call us now at (800) 822-4196 or request a freight quote by contacting us online.